WEDDINGS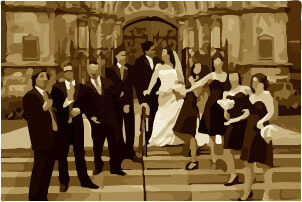 When it comes to planning a wedding there are some things that are only common considerations for wedding planners and wedding enthusiasts alike. Things such as the fact that Color X is making a come back and this type of table decoration is just not "in" anymore. That might not be the most important to you since a wedding is all about what you like and not what trends tell you are important. There are, however, some things that are quintessential in regards to any bride who is fortunate enough to come across them. You know, those things that make you think "I am so happy that somebody told me about that!" We'll do our best to let you know what exactly those things are as well as some other tidbits of information that we have come across after dealing with endless weddings in the Ann Arbor area.
Guests are more important than venue
There's simply no reason to choose the venue prior before getting a grasp on the amount of people that you plan on having at your wedding. This will absolutely ensure that you and your guests have absolutely no trouble with space. Something that most people don't consider is that the venue has to have room for you, your guests, as well as any vendors such as photo booths vendors, wedding DJs, the wedding band, food servers, bartenders, wedding photographers, and everyone else that comes along with having an awesome celebration. A good rule of thumb is to allow for around 25 square feet per guest on the low end. It seems like that's a lot but one must consider the size of tables, chairs, and floor walkers in any given area.
Know hotel "ins" and "outs" before you pick a date
If you anticipate a lot of guests coming in from out of town to attend your wedding ceremony, it might be wise to check with local hotels in order to get the best group rate possible. Generally this can work in your favor in multiple ways. Number one, you can negotiate the best rate for your guests which is always nice, but on top of that, the sales team will generally offer the bridge and groom a free suite, free amenities, and more depending on how many rooms are actually sold. This can make your evening even better by having the ability to retreat to a beautiful suite in a hotel instead of your home on the evening of your wedding.
Another thing to consider in regards to hotels is the fact that there are black out dates in regards to when hotels can even accommodate specific numbers of people. If you expect out of town visitors, do some research on black out dates prior to choosing your wedding day. For example, January is an incredibly busy time in South Eastern Michigan due to the fact that the North American International Auto Show takes place during that time every year. Hotels from Detroit to Ann Arbor and beyond are generally booked pretty solid and would have quite a difficult time accommodating a large number of guests.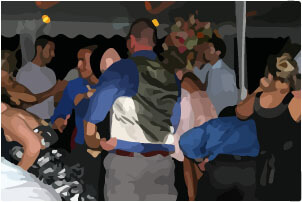 Unless mother is paying for the wedding, the only mother to listen to is Mother Nature
Every bride dreams of having a beautiful outdoor wedding under the trees near a beautiful pond and so on. However, no one dreams of going to a wedding in 95 degree weather and 70% humidity. "If you're going to cause your guests to feel uncomfortable then consider making them too cold rather than too hot, " says Kenneth Pirozzi, Sr. VP of Expert Wedding Planners, a trusted source for all things wedding, "your guests can always add layers to warm up but cooling off in the summer heat is often found to be a seemingly impossible task."This probably relates closely to the main poit that we had the your guests are more important. That might go against conventional thoughts but what fun can a wedding be if guests are miserable? Cater to them and they'll be sure to shower you with the attention that you deserve!
Earn money by spending money—But be responsible!
Weddings aren't exactly affordable, that's for certain. You know that you're going to spend a lot of money on various things from the venue all the way down to centerpieces and any other additional expenses that you will not think of until the time arrives. This is not necessarily a wedding planning tip—it's more of a life planning tip—consider getting a credit card that has a rewards program. Some are simple like getting a certain amount of points per dollar spent with bonuses in various categories and others. Others to look into might be geared toward traveling in order lessen the cost of your honeymoon. Paying for some or all of your flight or hotel might be worth paying a small fee for a premium rewards credit card. Weigh the options and go with the one that suits your needs the best.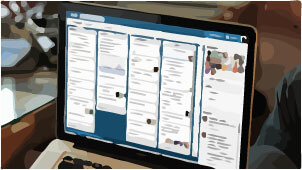 Get Organized!
It might be a good idea to get a three-ring binder in order to keep track of every correspondence with various vendors. Write notes during meetings. Didn't like company X's chocolate cake? Write it down. Didn't like the cost of the flowers from Company Y? Make note of it. If you're more tech savvy, it might be worth getting an app like Evernote or Trello in order to assist you with organizing everything that has to do with your wedding. You're probably familiar with Evernote. If not, the elevator pitch is that it's a note taking application that allows you to organize, share, tag, and format your notes into any manner that you'd like. Trello is sort of like the Pinterest of organization. You can create a board for each type of vendor and create different "cards" for various tasks you need to accomplish. For example your "Wedding Cake" board could have a card that contains a (checkable) check list of cake decorators to call and list of questions to ask all of them. When you complete them you can simply add task to your "finished" card and then you know exactly what you need to do, what is done, and what is currently being worked on. It is truly a great tool for organization!
Be Realistic
Everyone wants a fairytale wedding but sometimes that's just not possible. Keeping up with the Jones' is not worth going into incredible amounts of debt. If you can't afford something, move on and find something suitable that is within your budget. It will pay off in the end, not to mention the fact that it is the responsible thing to do. There's no sense in starting off your marriage in mass amounts of debt when you could have had an excellent time for a fraction of the price.