BACHELOR AND BACHELORETTE PARTIES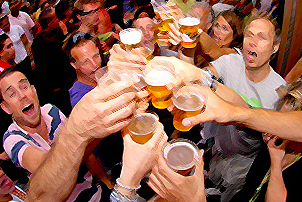 Ann Arbor is the perfect spot for any kind of celebration in Michigan. Known for its laid back atmosphere and night life, you can always count on a good time when it's spent in this general area known as greater Ann Arbor. After all, this city is one that is known as being a college town, and that comes with the assumption that things get a little crazy after the sun goes down! Considering the background of bachelor and bachelorette parties, wild and crazy is the perfect combination to result in a super memorable night out with your closest friends. With all different kinds of party venues to choose from such as, restaurants, bars, night clubs, and more...you can end your search for the perfect bachelor or bachelorette party venue. There are destinations for all different kinds of milestones, but trust us when we say that you're going to want something special for your bachelor or bachelorette celebration! This is supposedly your last night of freedom, so it's even more important to make a lasting impression, but no pressure! Your bachelor or bachelorette party is sure to be a hit when it's in the company of Ann Arbor Limo Service.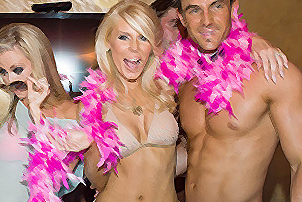 Plan your night
Bachelor and bachelorette parties are the last chance you have to party as a technically single man or woman, and that's the basis of the celebration throughout history. It's a great way to let off some of that built up steam from planning a wedding, which can be extremely stressful. You owe it to yourself to let your hair down and enjoy all of the things that are available to you in this metropolitan area. Whether you're somebody who is looking for the complete strip club experience, or someone who wants to have a more laid back experience...we have suggestions for you! There are all kinds of themed parties such as paint and wine nights where you can let your hair down, enjoy some company and alcohol, and make a masterpiece out of canvas and acrylic paint. If you're feeling more wild, there are options of pole dancing classes, paintball, escape the room adventures, and more. All you have to do is think about what activities you enjoy doing, and apply that as the central theme of your party so there's no question of you enjoying yourself to the fullest and creating positive memories before your wedding day hits.
Renting your limo bus
Trust us when we say that booking a limousine or limo bus is the final piece to the puzzle when it comes to your Ann Arbor bachelor or bachelorette party. Our transportation services make your night incredibly seamless as you jump from one venue to another. With our transportation, you aren't limited in any way, shape or form...your enjoyment is at the top of the priority list! It won't be hard to enjoy our deluxe vehicles that come with entertaining stripper poles, colorful lighting, comfortable seating, tinted windows for privacy, hardwood flooring, great stereo systems, television screen, iPod/MP3 capabilities, cup holders for convenience, ice compartments, and more. It only takes a single call to get your reservation started, and we'll be more than happy to answer any questions you might have along the way. Our customer service agents are always on the phones, so you can reach out to us whenever it is most convenient for you. We look forward to helping you make memories during this major life milestone, and we hope you'll consider us for any future events you might be planning in the future. Remember, any party is made better with the right mode of transportation in Ann Arbor!