SALINE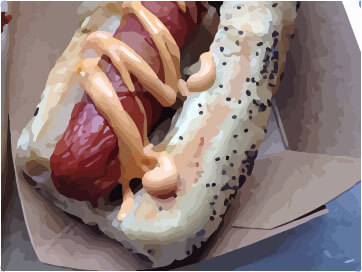 Detroit Dog Co.
103 Ann Arbor St., Saline, MI 48176 734-323-7927 Detroit Dog Co. does know their dogs. From plain to over the top, you will find some variety of hotdog that you'll love. Choices like Rock City dog Mexican Town, Killer Kraut or the Detroit BLT. They source most of their ingredients from local places. Their just super creative with everything on their menu. For dessert, you can get fried cake balls. There's always a dog of the month where it might be like a hotdog with pieces of friend mac and cheese on it. You'll fall in love with hotdogs again.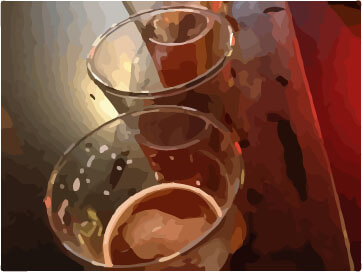 Dan's Downtown Tavern
103 E Michigan Ave., Saline, MI 48176 734-429-3159 At Dan's Downtown Tavern, people come here for the burgers. Many different types of burgers that have people coming back for more. Weird burgers that you wouldn't think would be good but are now your favorite. You must try the Pizza Burger. A head turner is the Peanut Butter Burger. Yup, peanut butter. A half pound burger topped with peanut butter, cheddar cheese and bacon. There's a full bar here with over a dozen of beers on tap. This is a great place to fill your stomach with some interesting burgers.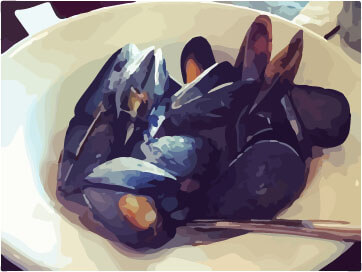 Mac's Acadian Seafood Shack
102 E. Michigan Ave., Saline, MI 48176 734-944-6227 Mac's Acadian Seafood Shack makes some of the best seafood in the area. Some popular dishes here are the Cajun Spiced Shrimp and the Crab Cake. The Buffalo Shrimp is also very good and flavorful. It's sweet like BBQ and not like buffalo. The ambiance is pretty good here too. Beautifully decorated with lots of space. Also, the presentations on some of these dishes will have you think twice before tearing into them. There's a happy hour with discounted drinks so that you can find the perfect drink.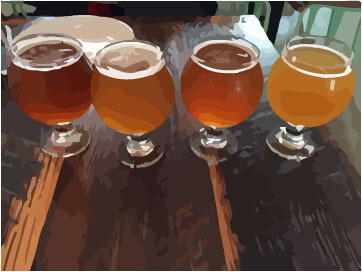 Salt Springs Brewery
117 S. Ann Arbor St., Saline, MI 48176 734-295-9191 Salt Springs Brewery has a little bit of everything. Maybe your group can't decide what they want to eat, Salt Springs as different options to offer everyone something. Pizza, Mexican food, burgers, and more. Try the Margherita pizza or the breakfast pizza. The pork and beans are strangely very tasty. The beer here is great too obviously. Their specialty is IPAs, but there are tons of lighter beers. Go with the Hefeweizen if you like a mild tasting beer or a hard cider for those with a sweet tooth.