WEDDING CATERERS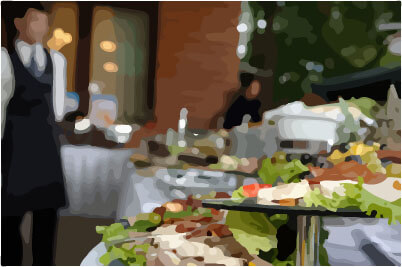 When it comes to getting married, few things are more important than keeping your guests satisfied. It's an important task that even the best caterers go great lengths to accomplish. Some things to think about, "What kind of food should we offer?", "How many vegetarian options?", "Family style or table service?" and so on. When it comes to filling your guests up with great food, there are a lot of things to consider. This article will make sure that you're ready to serve the best food to your guests.
Consider the type of food you wish to serve.
Not all caterers are created equal. If you're looking for good Italian food don't hire someone that doesn't specialize in the type of food you want. There's no sense in hiring an affordable caterer if they don't specialize in the type of food you want. Make sure that the caterer provides samples of work for you to try and make sure that what you eat is what you get on the wedding day.
Check their availability
Although this might seem like a no-brainer, this is a key point to consider. You might be thinking "Of course I should check their availability. How else will I know if they can cater my wedding?" Although that's a fair point, one should also consider the fact that a company may be busy with events the entire weekend of the wedding, leaving them low on sleep, in a rushed state, and quite frankly unable to deliver a product that meets not only your but their expectations.
Can the caterer include recipes provided by you?
Let's face it, every family has special dishes or signature foods. Grandmother's stuffed cabbage, your mom's banana bread, and so on. It might be worth looking into seeing if they can use your recipe to create an option or two from your family. Not only is it nice to have familiar food, but it's also a nice touch for one of the most family-oriented days of your life.
Can they legally provide alcohol?
Chances are that if you're hiring a caterer then you're probably going to looking for someone to tend bar as well. If you're not interested in hiring separate vendors for your special day then consider asking your caterer if they can legally provide alcohol to your wedding guests. If they can then you'll most likely save quite a bit of money by hiring one vendor where you spend more money than hiring a second vendor and spending minimum amounts at both. Think of it as a bulk discount. Everybody likes discounts, right?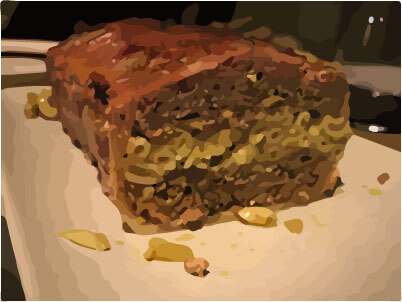 Does the caterer provide the wait staff?
Prior to signing anything, make sure that your caterer provides a wait staff if that's what you expect them to do. There's no reason why you should run into any surprises on or close to your wedding day. You should know exactly what to expect and you should be left no surprises at all. If you are paying a price and think that you're paying for a wait staff then by all means ask the company if they provide it prior to agreeing on anything. Any reputable company will be able to answer any information regarding the services they do or do not provide.
Does the company provide a list of references?
Finally, our last bit of information is probably one of the most important. Most vendors build business by referrals, that probably means that the caterer that you're speaking to was referred by a friend. However, it's worth asking for a handful of previous customers other than your friend or the person who referred the company to you. This allows you to get a completely unbiased review. We like to say that everybody's "got a guy" for any job you list and there's some sort of psychological reasoning as to why people love having their suggestions taken but that doesn't always mean that a friend's suggestion is the best one for your needs so be sure to find ask for more references. If you need another company besides us Ann Arbor Wedding Vendors can help.
All in all, you can go in with knowledge and you'll be able to come out with the assurance that you've hired one of the best caterers for the job. If you're looking for a catering service that provides even more than just food be sure to check out Mr. Bartender, a certified bartending and wait staff for Michigan parties and weddings. Your guests will be left full, happy, and hopefully having enjoyed the entire night including food, drinks, dancing, and more. So be sure to go in informed or to become informed during the process of hiring a wedding caterer and you'll be sure to prosper when your big day arrives.